Partners
OnlyTrucks partners with the following Dealer Management Systems (DMS) to provide seamless integration.

AssetEx
The platform for equipment dealers and asset based companies including finance, insurance, and valuers to manage stock, evaluate and value assets with Australia & New Zealand's most comprehensive & accurate asset's sales data.

Complete Dealer Services (CDS)
CDS has been at the forefront of offering innovative solutions to the Motor Vehicle industry since 1994. Their ability to create quality tailored, platform independent solutions has earned a reputation unparalleled in the market.
CDS can deliver a quality reporting management solution so dealers can access their data quickly and easily, granting more opportunities to make the right business decisions.

Dealer Solutions
Working with over 3,000 automotive partners across Australia, Dealer Solutions create and deliver multiple products such as website development, inventory display, data distribution, photography, analytics and digital advertising to help drive performance of their customers' businesses.
As part of the Cox Automotive family, a leading global provider of products and services, they are transforming the way the world buys, sells, owns and uses vehicle with their industry-leading digital marketing and software.

Jeal
Jeal is an innovative and successful family-owned business trading since 1983 and the only third generation true web-based Dealer Management System in Australia. Their simple and yet powerful motor industry solutions are replacing expensive IT structures and the support framework necessary to run them.
With 35 years experience in the technology and the motor industry, they are working towards a collaborative hub to allow automotive suppliers to integrate through their platform, giving the dealers access to everything in one spot.
Truckworld
Search, Buy & Sell, Tippers, Semi Trailers, Buses, Utes And Vans Online. New & Used Trucks For Sale. One Of Australia's Longest Running & Trusted Sites! Largest Assortment. 1000's of Trucks for sale. Australia's Premier Store. Search By Category.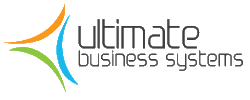 Ultimate
Ultimate Business Systems provide industry leading dealership management systems to the automotive industries. Their industry leading DMS is backed by a range of tablet and phone apps and a host of online services such as delaer website design and search engine marketing.
One of their most exciting DMS products on the market, Eclipse DMS, was made to make selling simply. With Eclipse DMS handling all the quick and easy sales processes, truck sales have never been easier.
If you'd like more information about our Partner Program, please
via email .