Scania Confirms Second Wave of BEV Truck Models
Scania has confirmed production of its new-generation electric truck models will start this year in Sweden and that Australia is on the list as one of its markets.
The latest battery-electric (BEV) trucks are designed for urban use and will include distribution and tipper variants. Scania started providing BEV trucks in 2021 for longer-haul applications.
The urban BEV trucks are purpose-designed for electric propulsion and will be fitted with battery cells supplied by Swedish company Northvolt and with packs produced in Scania's smart battery assembly plant near Stockholm in Sweden.
Northvolt batteries have the capacity for powering trucks for 1.5 million kilometres. Their carbon footprint is approximately one-third of a comparative (ICE) industry reference.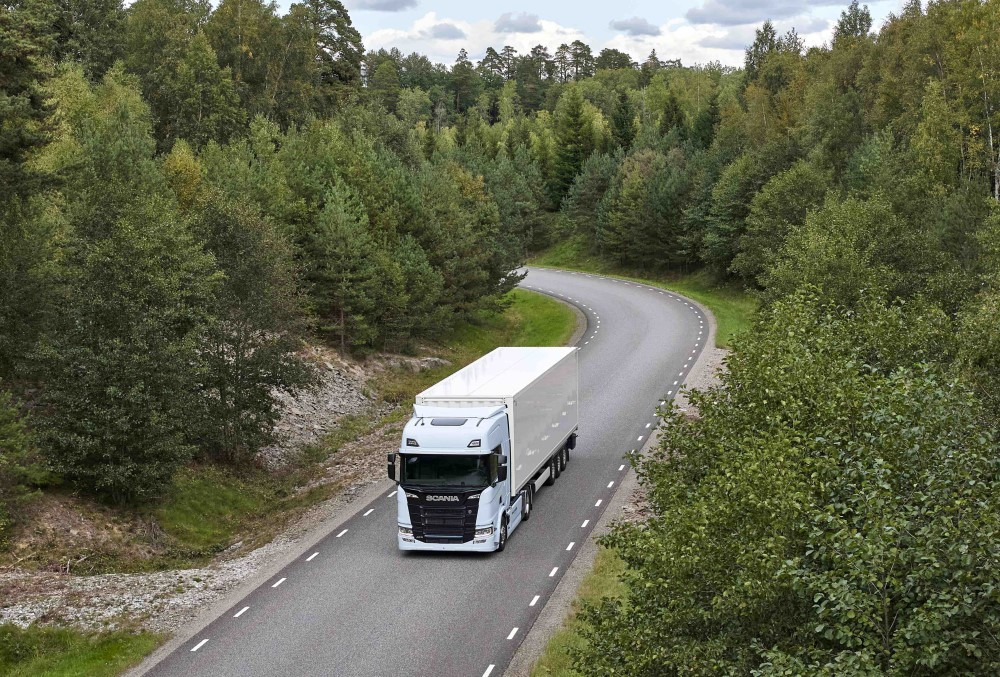 Launching the new BEV range will also see Scania offer a complete EV pack for operators, including charging solutions, financing, repair and maintenance offerings, and premium digital services.
Scania will also offer its card-based 'Scania Charging Access' in Europe — but not yet Australia — for convenient en route charging in 12 countries with predictable prices, minimal admin and an expanding, truck-ready network.
Scania said production of its urban range will start for trucks with R and S cabs with 400kW or 450kW of engine power that it said would be "sufficient for a broad variety of truck applications."
It said that with updated urban BEV trucks including new battery packs and e-adopted chassis, and services such as Scania Charging Access, Scania's offer has now reached a maturity level that makes it attractive and relevant for a broad spectrum of customers, regardless of their transport assignments.
"Operating zero-emission trucks is no longer a privilege for the chosen few," said Scania's senior vice-president and head of e-mobility, Fredrik Allard.
"Scania's offer now covers a wide span of applications and customer demands, while offering services that are lowering the threshold for a transformation towards fossil-free transports for the many."
Scania's new urban BEV trucks have gross train weights up to 64-tonnes; a range of up to 390km; a charging capacity of up to 375 kW; and the top power levels – 400kW or 450 kW (610hp) – which it said were considerably higher than those of the majority of the conventionally-fuelled trucks.
"Apart from true long-haul operations, few buyers today cannot find what they need from an operational viewpoint," said Mr Allard.
"Sure, there are still certain applications that are less prone to turn electric in the near future, but many buyers will be amazed when they realise what these trucks are capable of and their efficiency together with our digital services."
Scania's latest electric trucks will be offered as both rigids and tractors. Both R and S-series cabs are available.
It said that range will, as always, vary with weight, operation, weather, driving style and so on, but a 27-tonne city tipper with six batteries can expect up to 350km between each charge.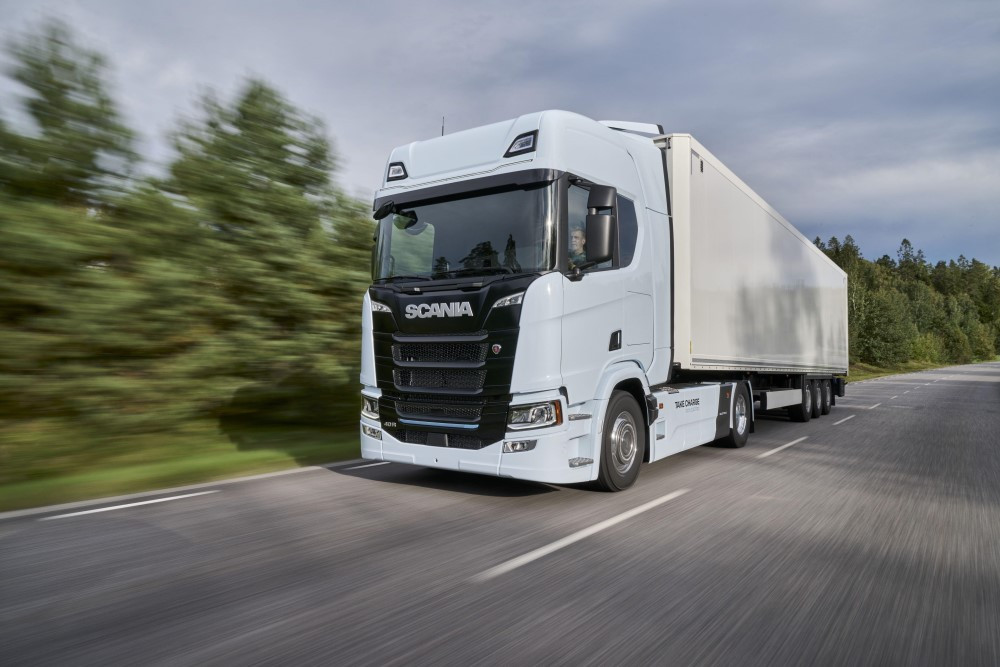 One hour of charging will then add 270km of range. It does not need the highest available charge points with 350kW for achieving reasonable charging times: a 130kW charger will add 100km of range in one hour for a truck that uses 1.3 kWh/km.
"We are a bit stuck on the concept of always filling from 10 per cent to 100 per cent as we do with diesel," said Mr Allard.
"With battery-electric vehicles the mindset should be to charge for the required range instead: if you have 120km to go to your home depot charger, it would be unnecessary to charge for more than that distance with some small extra margin."
In parallel with the urban BEV trucks, Scania is introducing a range of new and more powerful electric machines — the EM C1-4 family — to be offered with five different power levels. The EM C1-4 is expected to become the volume seller for Scania, due to its flexibility and five different levels of power output.
"By this addition, we introduce the opportunity to also tailor the battery-electric vehicles, based on their actual operations," said Mr Allard.
"With its five different power levels and four gears, this electric machine has flexibility written all over it. With this as the foundation, we can guide each customer to exactly the right configuration regarding the number of batteries and our services so that it truly fits their needs."
Finance your next truck through Credit One, Australia's best rated finance broker - Get Your Free Quote