Hydrogen Highway Planned for WA for Cars, Trucks
Western Australia is planning to build a hydrogen highway with multiple green hydrogen refuelling stations in readiness for an expected increase in the availability of hydrogen fuel-cell vehicles, including trucks.
The City of Perth this week signed an agreement with Frontier Energy to build the state's first public hydrogen refuelling station on city-owned land in West Perth. Construction will be subject to approvals and a final investment decision.
Frontier Energy managing director, Sam Lee Mohan, said a hydrogen refuelling station for fuel-cell electric vehicles was proven technology that provided carbon-emission-free road transport, and offered efficient and quick refuelling similar to a normal fuel station.
"Subject to final investment decision, the hydrogen refuelling station will be an important step in the development of hydrogen-fuelled vehicles as a transport alternative in WA," he said.
"Our long-term vision is to supply a hydrogen highway with multiple green hydrogen refuelling stations throughout WA, that will enable a significant reduction of WA's carbon emissions from transport and bulk haulage."
City of Perth Lord Mayor, Basil Zempilas, said the City was pleased to have reached an agreement in principle with Frontier Energy to develop the station.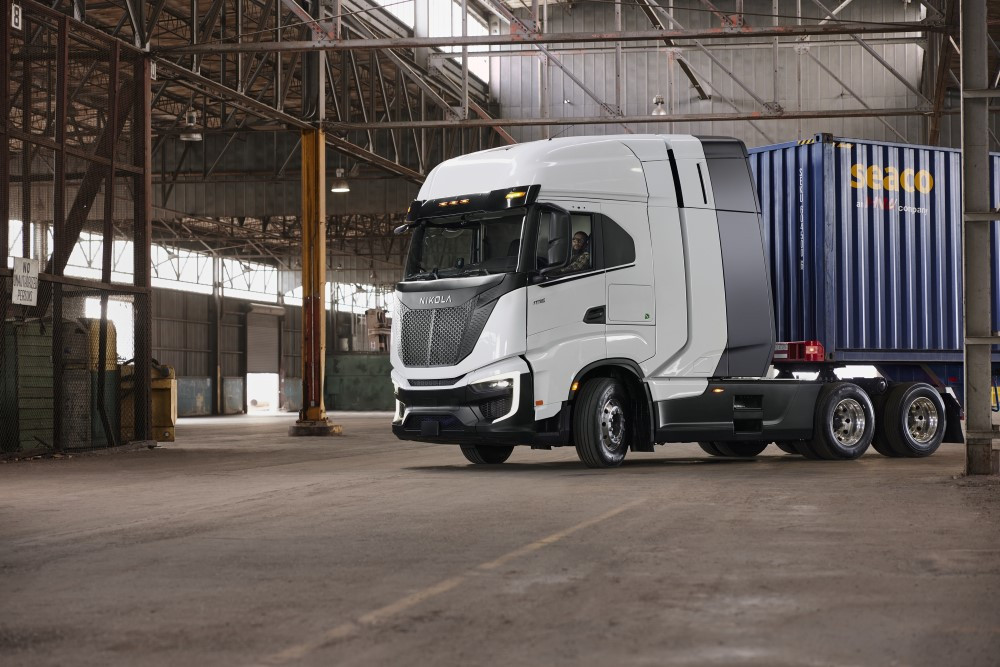 He said it will give Western Australians the opportunity to choose a new and sustainable mode of transport.
"Hydrogen-fuelled cars are predicted to grow in popularity over the coming years so having a city-based refuelling station forms an important part of our sustainability plan," he said.
Hydrogen as a vehicle fuel is being explored by many truck and commercial-vehicle manufacturers and some are trialling the fuel in their models.
Toyota's chief technology officer Hiroki Nakajima told the Japan Mobility Show in Tokyo (formerly the Tokyo Motor Show) that that its fuel-cell Mirai sedan wasn't accepted because of the small numbers of hydrogen fuelling stations.
But he said that while the Mirai — which motorists leased from Toyota — was not considered a commercial success, its technology has been developed for other vehicles and is available in Japan in models including the HiAce and in some trucks.
"For mid-size trucks, it's easy to deliver (a refuelling network) as it's mainly A-to-B (for journeys)," he said at the mobility show.
"Huge numbers of trucks go from A-to-B so you can operate stations with more stability. Commercial vehicles are the most important area to try and proceed on with hydrogen."
However, Mr Nakajima said Toyota would not "give up on (hydrogen) passenger cars" and that Toyota was developing more compact hydrogen tanks and fuel cells so that the technology would fit in a wider range of models.
Toyota last month revealed its prototype hydrogen-powered HiLux ute which was built at its plant in central England and developed with a $20 million grant from a joint UK government and automobile industry program.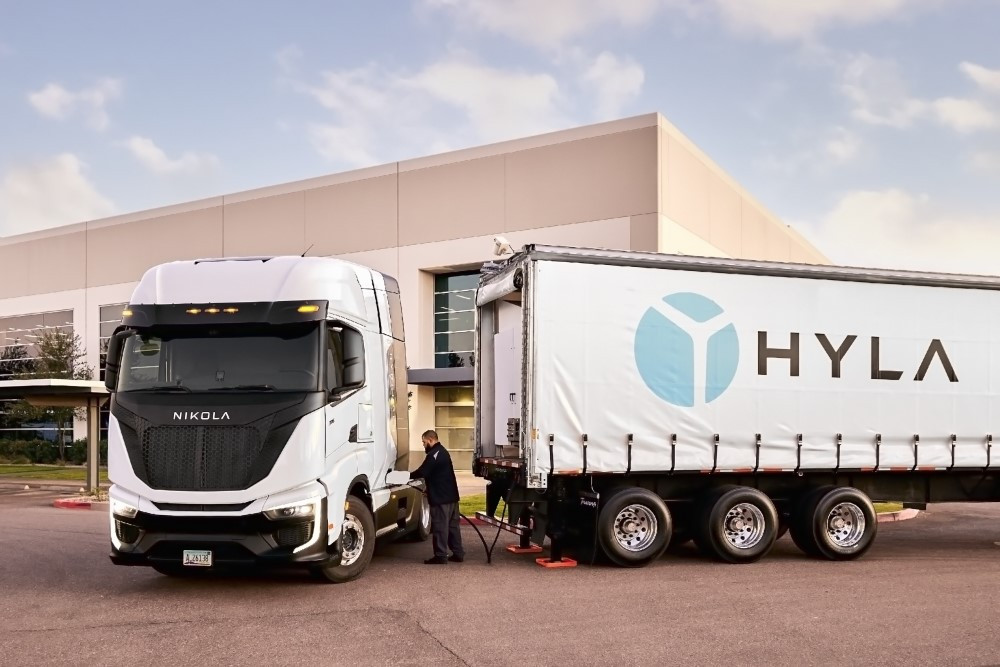 A fuel-cell ute was regarded as being "ideal for use in isolated settings where electric-vehicle charging is impractical."
The hydrogen HiLux uses core elements from Toyota's Mirai fuel-cell car, and features three high-pressure compressed hydrogen storage tanks that give it an expected driving range of more than 600km, which Toyota describes as "significantly further than might be achieved with a battery-electric system".
Toyota said it can sell more than 200,000 hydrogen-powered vehicles by 2030, even though it only sold a little over 3900 last year.
The interest in developing hydrogen fuel-cell vehicles fits into the City of Perth's plan for more hydrogen refuelling stations in WA.
The City of Perth Lord Mayor said: "Frontier Energy is working to become one of the first companies in Australia to produce green hydrogen commercially and will be an important partner for the City as we strive to create a healthy city where environmental, social and economic systems are in balance."
The announcement followed a meeting in Perth of more than 40 delegates from 10 energy cities for the World Energy Cities Partnership (WECP) for their annual general meeting held on November 1-3.
Perth is the only Australian member city of the WECP, which connects leading energy cities on all continents that are committed to building a more sustainable energy future.
Public hydrogen refuelling stations are in Victoria, Queensland and the ACT. More stations are either poised to open or are planned, including the large Geelong 'hub' complex that is designed for heavy trucks.
Finance your next truck through Credit One, Australia's best rated finance broker - Get Your Free Quote