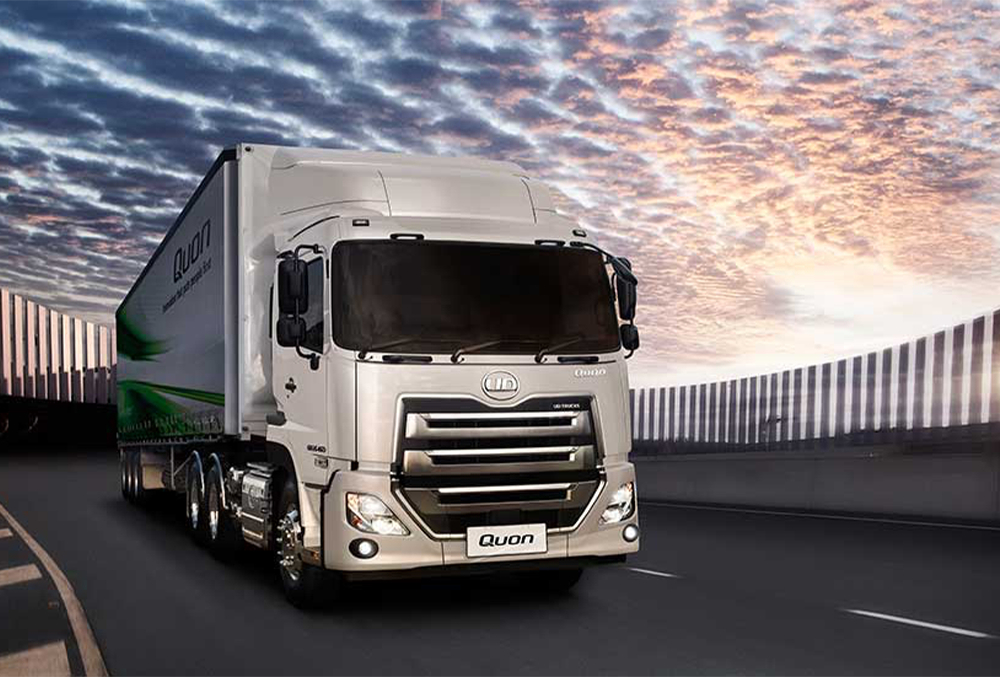 New Upgrades for Safety, Power in UD Quon
UD Trucks has added a new locally-engineered wheelbase solution to its strong-selling Quon truck series to meet demand for pallet haulage.
The 6400mm/16 pallet wheelbase version is unique to Australia and now available after being shown at the Brisbane truck show and Southbank truck festival.
This new version is available in both 8x4 and 6x4 guises and is based on the 8-litre 360hp Quon that is available with either an Allison automatic or ESCOT automated transmission.
It is one of a number of changes and upgrades made by UD to the Quon range.
This includes the 11-litre UD powerplant now coming with an an increase in torque figures across the range.
This driveline sees power ratings up at the lower end of the scale with the 390hp rating now up to 400hp and the 420hp variant upgraded to 430hp. The 460hp variant remains however torque is up across the range, 2250Nm for the 460hp, and 2000Nm for the 400hp and 430hp variants.
The higher performance comes from a redesigned turbocharger, low-drag pistons and cylinder liners.
There is also low-drag hypoid drive axles. In addition to improved output, the changes deliver improved fuel efficiency for the Quon without compromising on driveability.
UD Trucks Australia vic president Lauren Pulitano said the company's path to a zero-emissions future starts by making significant gains in fuel efficiency.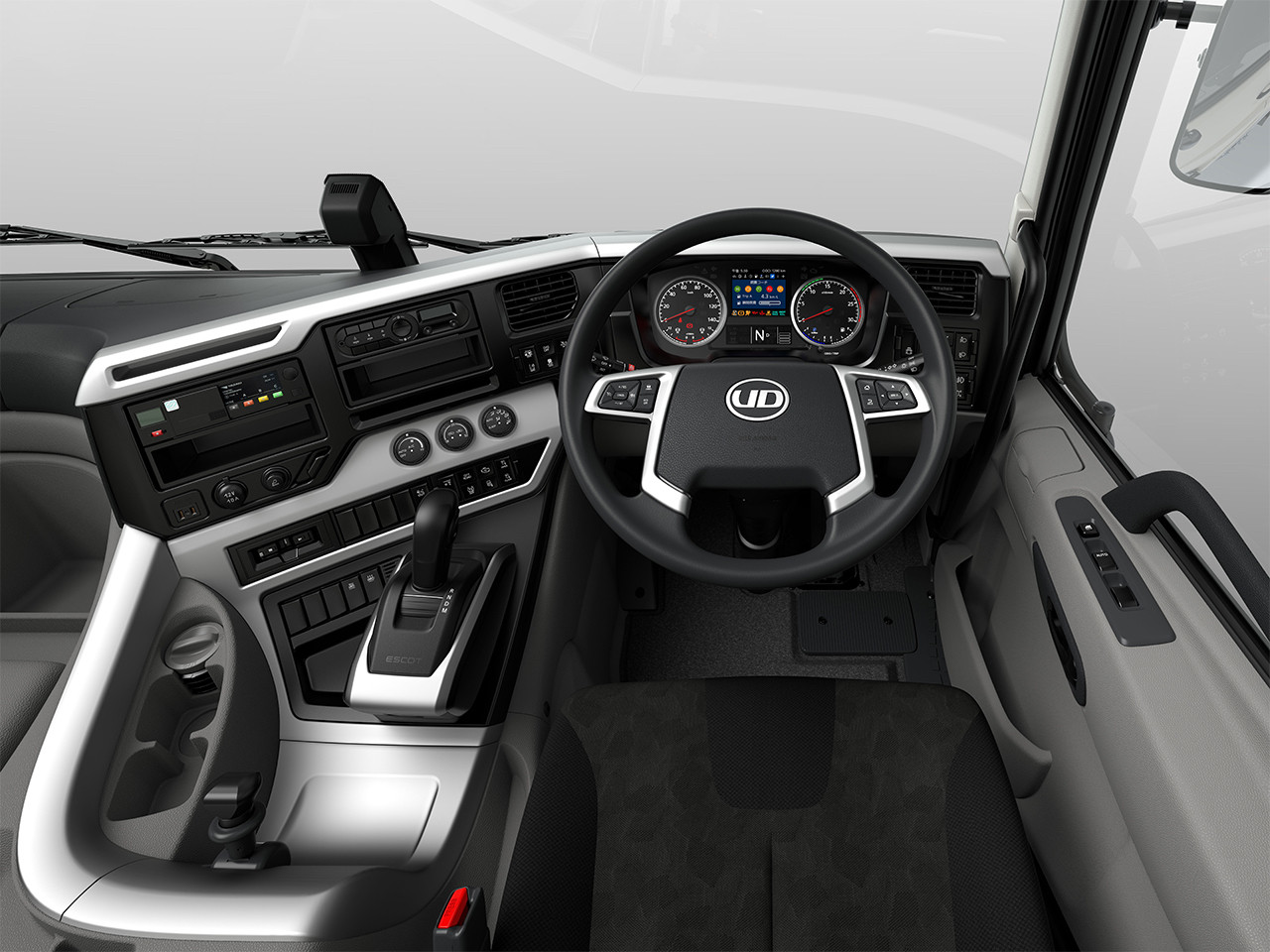 "The Ppnlt (Post-Post New Long Term emission regulations) compliant Quon already exceeds Euro-6 emissions levels and adding class-leading fuel efficiency on top of that is a big step.
"These upgrades to the 11-litre Quon will see significant gains in fuel efficiency while remaining a firm favourite with drivers and operators alike."
The Euro-6 emissions compliant 11-litre engine family now also benefits from the option of extended oil drain intervals to reduce workshop visits.
The 11-litre Quon range has the 12-speed ESCOT Automated Manual Transmission while 8-litre Quon variants have the choice of ESCOT or a six-speed Allison automatic transmission.
Other changes to the Quon include additional safety. One of the new active safety features added across the Quon 8-litre and 11-litre range include the new 'stop & driver initiate go' function, that makes the vehicle safer and easier to drive by automatically controlling speed and reducing driver stress and fatigue.
Other safety improvements available on the Quon include 'traffic eye brake system' (AEB), 'traffic eye cruise control (active cruise), lane-departure warning with blind-spot information system and electronic stability control.
'Traffic eye' improvements include the 'stop & driver initiate go' improved traffic eye cruise control.
UD said that the updated safety systems provide a new level of safety for pedestrians, cyclists and other vulnerable road users as the blind spot system can detect pedestrians up to 30m in front or behind the vehicle as well as down the sides.
Another safety feature that benefits the driver is the UD Active Steering system that reduces driver fatigue and contributes to safety. Since its launch in 2021, UD Active Steering has been highly praised by drivers and has since been added to the GW 6x4 Quon.
The heaviness of the steering wheel can differ greatly between driving with a fully loaded trailer and an empty one. However, with UD Active Steering, the ease of steering greatly reduces driver fatigue and contributes to safety.
"Our industry is driving towards a safer future for not only our workers but also other road users as a whole," said Ms Pulitano.
"So many of our vehicles operate in the heart of our cities, close to where everyday people work and play.
"Whether it be delivering to a construction site or a supermarket our trucks are at the frontline when it comes to interacting with all sorts of road users and pedestrians.
"While many of the fantastic upgrades to the Quon family undoubtedly make it a world class workplace for the driver, I'm most proud of the significant active safety advances the UD Quon now offers."